Whether you're a physical therapy student, a newer grad, or a seasoned professional, there's a good chance you've learned the how-to's of patient care, but when it comes to the how-to's of running a sustainable business, you're lost.
You know you need to learn how to run your practice but you get overwhelmed when you hear words like "ideal client," "brand identity," and "legal differences." And when it comes to creating a website and growing your practice, you're just not sure how to do it effectively.
Hi, I'm Karen Litzy, and I know what it's like to be where you are. I started my physical therapy career at an inpatient hospital in Scranton, PA. From there, I moved to New York and had the opportunity to work for the New York public school system, Broadway musical troupes, and orthopedic outpatient clinics. But then I started to receive an overwhelming amount of requests from clients to treat them at their home or office. This was new to me, but I quickly learned how convenient it was for them, and how by adopting this "concierge" model, I could dedicate a full hour of one-on-one treatment to each and every client. This is where my entrepreneurial journey started.
After hosting the 2013 Healthy Wealthy & Smart online conference for physical therapists, attendees kept asking for more business related material — material providing a solid guide on how to create and grow a sustainable physical therapy business.
So I have assembled 15 experts in the business and physical therapy world to share their knowledge and expertise with you. Conference content is divided into three key modules to provide in-depth guidance on all aspects of your Physical Therapy business.
MODULE 1
Module 1: Creating – In this module you will learn how to identify your ideal patient, how to write a winning business plan, how to create your unique brand identity, the legal differences in corporate forms, and what elements are necessary for a website that sells.
MODULE 2
Module 2: Growing – In this module you will learn vital tips from physical therapy owners on how to grow your existing practice, open multiple sites, and take your passion for your work into consulting. You will also learn importance of public relations in growing your practic.
MODULE 3
Module 3: Branching Out – In this module you will be inspired by physical therapy owners who are thinking "out of the box" and extending their physical therapy practice to go beyond traditional patient care.
LIVE AND LEARN
Bonus Module 2: Live and Learn – Stories from PT entrepreneurs from across the country sharing their successes and failures, what they learned, and their best advice for you. You will hear from Ann Wendel PT, ATC, CMTPT; Dr. Patrick Myers, PT, DPT, MS, OCS, COMT; Erica Meloe, PT, OCS, COMT, MBA; Jason Bellefleur, PT; Marc Rubenstein, PT, DPT, OCS and many more
– – – GAIN ACCESS NOW! – – –
What is the cost having all this amazing information in one place?
$199

To purchase at the student rate of $99, click here to contact Karen.
As an attendee of the Strictly Business Online Conference you will be able to:
Describe the importance of and write a winning business plan.
List the characteristics of your ideal patient/client.
Apply the concepts of simplification and branding to discover your brand identity.
Describe the necessary components of a website that sells.
Recognize the legal differences between corporate forms.
Describe the importance of social media in creating and growing your PT business.
Create social media pages for your business that stand out.
Create a plan on how to grow your business through examples from successful PTs.
As a participant, you receive lifetime access to all 14 video interviews, downloadable MP3s of each interview, worksheets that will guide you through each module, and power point presentations or notes from a few of the interviews for easy reference.
You also have access to a bonus section of gifts from our guest speakers.
BONUS GIFT COLLECTION
Innovative Care
• Receive 10% off select items
Dr. Robert Worth
• Three lucky winners get a 30 minute consult

Stephanie Voong
• $100 off of one Social Media Royalty Courses
Sarah Hilton &
Sandy Haag
• 10% off of a course
Share May Flowers
• One lucky winner will receive 25 may flowers $250.00 value
Karen Litzy
• Speaker Contact Information
Karen Yankovick
• How To Create Your Personalized Social Media URLS
Greta Rose
• How to manage your own website-Bonus Playbook
Karen Litzy
• Strictly Business Book Club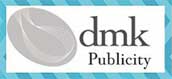 DMK Publicity
• 50% off Bio Review and Revision
Larry Benz
• 20% off select Evidence in Motion Courses
Zack Duhamel
• 50% off 5 job posting for PT Job Fusion

Dr. Kenneth Venere, PT, DPT
• A Guide to Apps to Stay up to Date in PT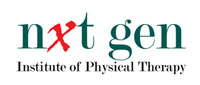 NxtGen Institute of Physical Therapy
• 20% off onsite CEU courses
PREVIEW CLASS
Opt in

NOW

and receive this free from me!
A 30 min interview with Alan Siegel, president and CEO of Siegelvision on how to build your brand platform. Siegel has become one of the best-known figures in branding and a driving force behind the plain English movement in the U.S. and abroad. Siegel helped shape the branding industry by popularizing the concept of "brand voice" to describe integrated communications programs that reflect the unique character of companies, and championing the Internet as a powerful expression of brand strategy and an essential component of the brand experience. I am very excited to introduce you to Alan Siegel and include him as one of the speakers in the Strictly Business Virtual Conference.
Enter your name and email below to access.
HOSTED BY
Dr. Litzy is a physical therapist with over 17 years of experience in a variety of settings from inpatient, skilled nursing facility, to outpatient orthopedic clinics. She is currently the owner of Karen LItzy Physical Therapy, PLLC a home based PT practice in New York City.
She is also the host of the podcast Healthy Wealthy & Smart and co-host of the web series #sipswJerLarKar. She is an official spokesperson for the American Physical Therapy Association through the media corps. Dr. Litzy graduated from Misericordia University in December of 2014 with her Doctorate in Physical Therapy. For more information please go to www.karenlitzy.com.
| | |
| --- | --- |
| | A portion of the proceeds will be donated to Share May Flowers which was founded by Jessica McKinney, PT, MS. |
© 2015 Healthy Wealthy & Smart